Eyecon Medical Chisinau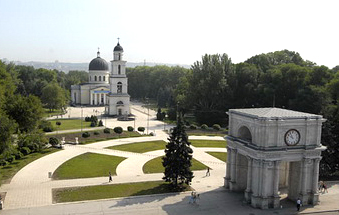 The year 2013 brings new projects, new development directions and new professional challenges – therefore EYECON MEDICAL has opened a new office in the Republic of Moldova, in Chisinau. The public projects in the field of healthcare are gaining weight, thus making absolutely necessary the presence of our experts on this market of specialized equipment, medical and hospital furniture, medical gas systems and related design and building services.

During its 10 years of activity, EYECON MEDICAL has accomplished plenty of projects in the Romanian healthcare system, many of them of large scale: Regional Oncology Institute (Iasi), Clinical Nephrology Hospital "Dr. Carol Davila" (Bucharest), Pelican Hospital (Oradea), President Hospital (Timisoara), Isis Private Hospital (Constanta), TopMedical Surgical Center (Craiova), Monza Hospital (Bucharest).

The opening in Chisinau is part of EYECON MEDICAL policy to develop and maintain a very good relation with all the entities involved in healthcare – investors, practicioners, authorities. Since 2009, EYECON MEDICAL has developed a number projects in the Republic of Moldova – rehabilitation of gas and medical fluids system for Septic Newborn Intensive Care Unit and RepeMol projects for providing hospital furniture – which are the confirmation that the opening of our new office in Chisinau is not a mere ambition, but a request to which our company is going to answer with the same professionalism proven during the project accomplished so far.